Finding Your Focus: A Guide to Selecting the Right Camera Phone with Nubia Z50S Pro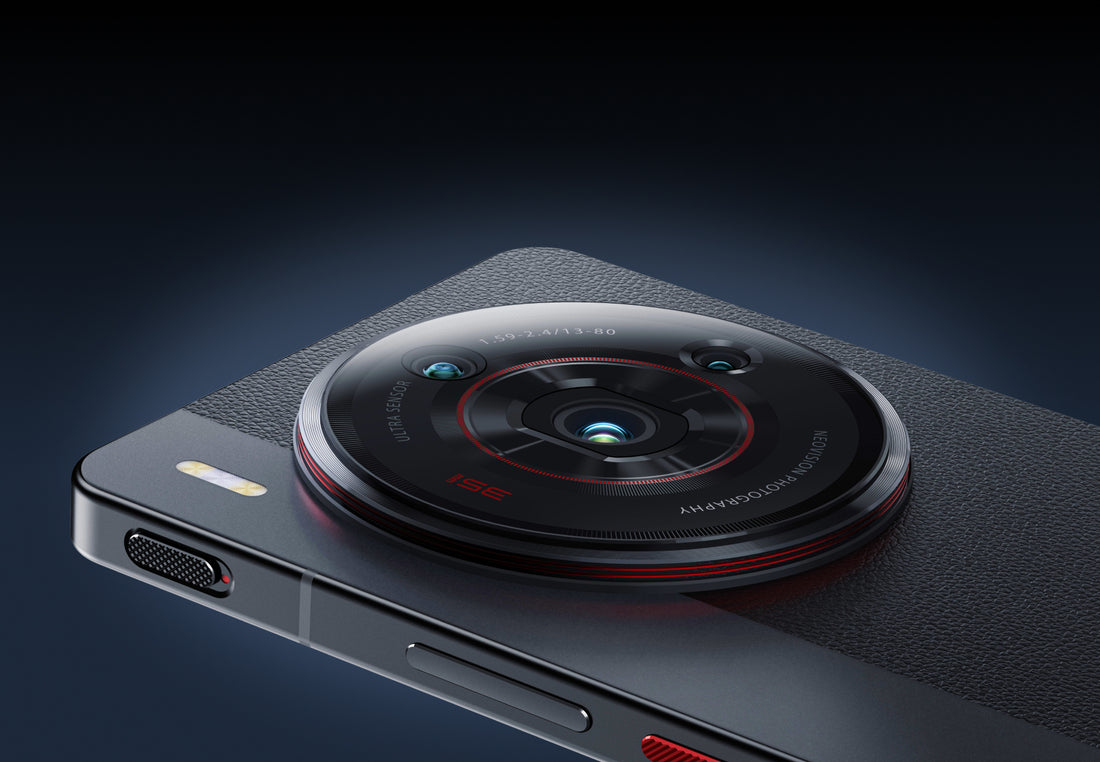 Navigating today's smartphone market, filled with numerous options, is a significant challenge, especially when looking for outstanding camera capabilities. From the size of the aperture to the sensor's quality, various features play a critical role in capturing life's cherished moments.
At Nubia, we understand the importance of this decision. We believe it's about more than just megapixels or technical specifications; it's about ensuring every moment is captured with utmost clarity, color, and vibrancy.
Our goal is to simplify the process, guiding you through the maze of specifications and technical terms. We want to equip you with the necessary knowledge to make an informed decision, while highlighting why the Nubia Z50S Pro stands out in this competitive market.
Prioritizing Image Quality
Understanding that superior image quality in a camera phone extends beyond megapixels is crucial. Sensor size, aperture, and image processing algorithms play vital roles in determining the final image quality. Larger sensors and wider apertures allow more light to enter, resulting in reduced noise and enhanced detail, especially in low-light conditions.
The Z50S Pro excels in this domain with its advanced 1-inch sensor and fast f/2.0 aperture, ensuring each shot captures the moment's richness and depth. Its 35mm high-definition primary optical camera, with an impressive effective aperture of 5.21mm, provides exceptional low-light performance and powerful optical blur effects. These features, combined with tailored processing algorithms, guarantee that the Z50S Pro delivers breathtaking, lifelike images.
Focusing on User Experience
A seamless and intuitive user experience is paramount for maximizing a camera phone's capabilities. Users need to easily navigate the interface, access essential features, and make swift adjustments to align with their creative vision.
The Z50S Pro shines in offering an effortless user experience. It features integrated pro-grade editing, and a user-friendly interface, ensuring users can fully leverage its capabilities and transform every shot into a masterpiece with ease.
Seeking Versatility in Photography
Modern users demand a camera phone that can adapt to a wide range of shooting scenarios without compromising quality. This requires versatile lens systems, extensive zoom capabilities, and fast, accurate autofocus.
The Z50S Pro meets these requirements with its 1G+6P lens system and 6x hybrid zoom, ensuring sharp, distortion-free images across all focal lengths. Its advanced autofocus system captures moving subjects with precision, while various shooting modes unlock creative potential for everything from panoramic landscapes to detailed macro shots.
Mastering Advanced Imaging and Video Capabilities
For a top-tier photography experience, advanced image processing algorithms, a seamless user experience, and robust video capabilities are essential. These features collectively ensure efficient device operation and easy access to the camera's full potential.
The Nubia Z50S Pro leads in this arena, featuring a custom shutter motion tracking algorithm for rapid photo capture and adept handling of complex shots. It also excels in video recording, offering functionalities like RAW night video and 4K micro video, ensuring stunning detail and clarity in every frame. Customizable physical buttons provide quick access to various functions, streamlining the photography process.
Ensuring Long-Term Reliability
With rapid technological advancements, ensuring long-term reliability is crucial. Users seek a balance between the latest features and proven performance.
The Z50S Pro, backed by eight generations of refinement, combines reliable technology with innovative features. The inclusion of the robust Snapdragon 8 Gen 2 processor ensures the device is future-proof, catering to both current trends and longevity.
Additionally, the device offers ample storage options for users engaging in high-resolution photography and video recording, providing peace of mind and reliability
Your Next Photographic Adventure Awaits with the Z50S Pro
Capturing life's fleeting moments has never been more rewarding with the Nubia Z50S Pro at your fingertips. With its comprehensive suite of features, user-centric design, and unwavering reliability, the Z50S Pro stands ready to accompany you, whether you are a photography aficionado, a professional in constant motion, or someone who cherishes the ability to seize life's beauty with clarity and ease.
We invite you to experience the Z50S Pro now, to see firsthand how it redefines the standards of what a camera phone can achieve and ensures that every snapshot is a step closer to perfection. Discover the future of smartphone photography today, and let the Nubia Z50S Pro elevate your visual journey to new heights.