Glasses Free 3D Technology – Seeing Is Believing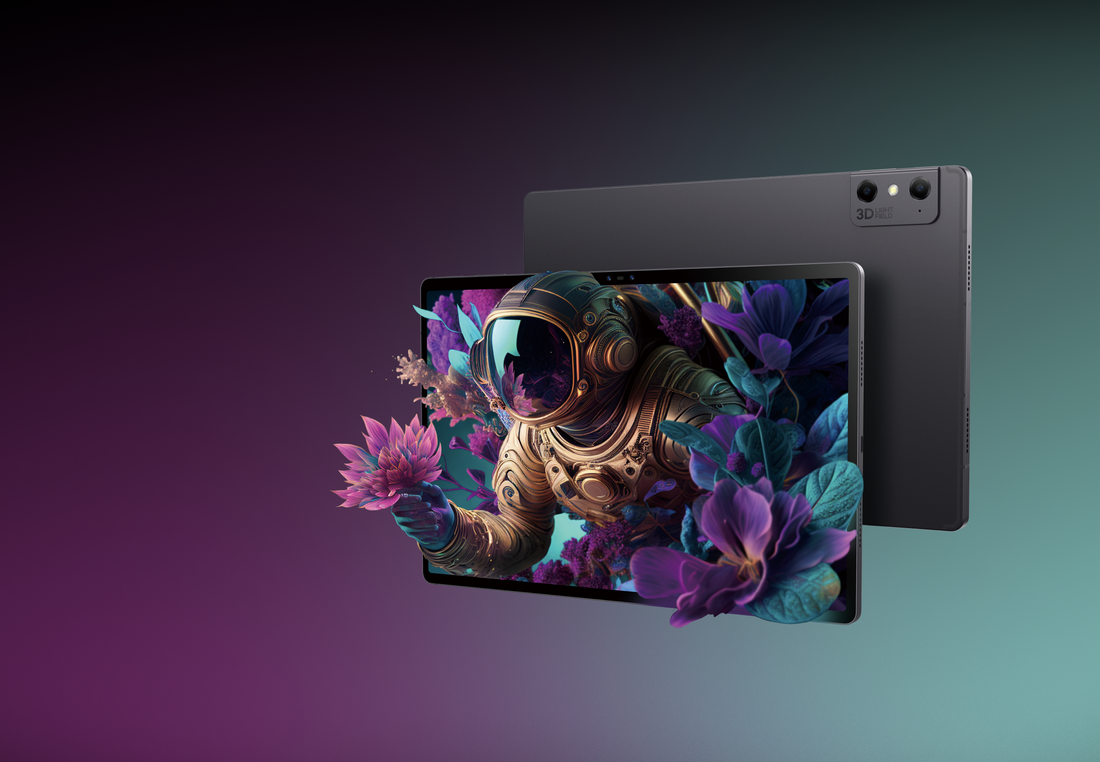 3D displays have been modified and steadily improved over the last couple of years since their introduction. This year, Nubia has refined its design of the light field display technology and is getting ready to deliver a completely immersive and portable viewing experience with the Nubia Pad 3D that utilizes cutting-edge eyewear-free 3D display technology to create a realistic display that draws you in, transforming all forms of visual content into a cinematic experience. 
The Progression of 3D Displays
3D Before Photography
In 1838, long before the invention of photography, Sir Charles Wheatstone presented Stereoscopy to the Royal Society. Using a series of line drawings, the professor created the illusion of dimension on a flat surface by making small changes to the angles of lines on two otherwise identical images. With the use of a stereoscope, the viewer sees two separate 2D images at the same time, one with the left eye and the other with the right, and this gives the brain enough cues to perceive depth. The work done by Wheatstone with the stereoscope forms part of the cornerstone of the 3D and Virtual Reality Technology that we're familiar with today.  
The Development of 3D with Glasses
Anaglyph and Polarization 3D 
This is the technology behind the classic blue and red 3D glasses, and the current 3D glasses used in cinemas. According to the Charlotte Eye Ear Nose & Throat Associates (Ceenta), an anaglyph is produced when an image is projected through two different angles using red or blue colorization, and then the individual lenses filter out all the red or blue colors in the image. Your brain processes and combines the two images to let you see in 3D. 
Polarization follows the same method, but instead of the different angles being separated by red and blue colorizations, they're separated by polarizations that are replaced by the polarized glasses. 
Virtual Reality
Stereoscopy lends enormously to virtual reality (VR) technology, and VR goggles provide a super immersive way to consume video content with a sense of realistic depth. Much like stereoscopy, VR content is two identical videos placed next to each other at different angles, and with the use of goggles, the videos play simultaneously to allow your brain to perceive depth. 
What is Glasses-Free 3D Technology?
With light field technology, light bounces off angled surfaces under a regular display to attain a 3D effect without needing external enhancements through quilting. A 3D display is created by integrating a Diffractive Lightfield Backlighting (DLB) Layer below the LCD display to achieve a more realistic and immersive 3D viewing experience. Lightifeld displays also have advanced face tracking to allow an incredibly wide viewing angle, unlike a regular display that can only be viewed from a single angle. 
The Difference Between 3D Lightfield and Traditional Display
The Glasses-free 3D technology used in the Nubia Pad 3D adds a layer of lightweight nanometer materials to enhance the display of a traditional LCD screen. So in instances where a 2D display shows the distinct colors on each pixel, the layer of DLB lets a 3D screen display each pixel from every angle for a holographic view of each color.  
The Nubia Pad 3D Is a Gamechanger 
It has a 12.4-inch 2.5K screen with brilliant color accuracy and a 120 Hz refresh rate that delivers smooth and rapid playback of videos, and zero lag during mobile game sessions. Created to meet the work demands of creators, it has a 9070 mAH battery and utilizes the flagship Snapdragon 888 chipset to perform at amazing speeds for long periods of time.  
You can create your own 3D content with its built-in system of impressive stereoscopic cameras or convert existing 2D material to 3D. The Nubia Pad 3D lets you display your designs and creations in 3D, and you can also access streams of videos, apps, and games in 3D format on the largest 3D ecosystem, Leia. inc.