Nubia Z50S Pro: Elevate Your View with Super Retina Brilliance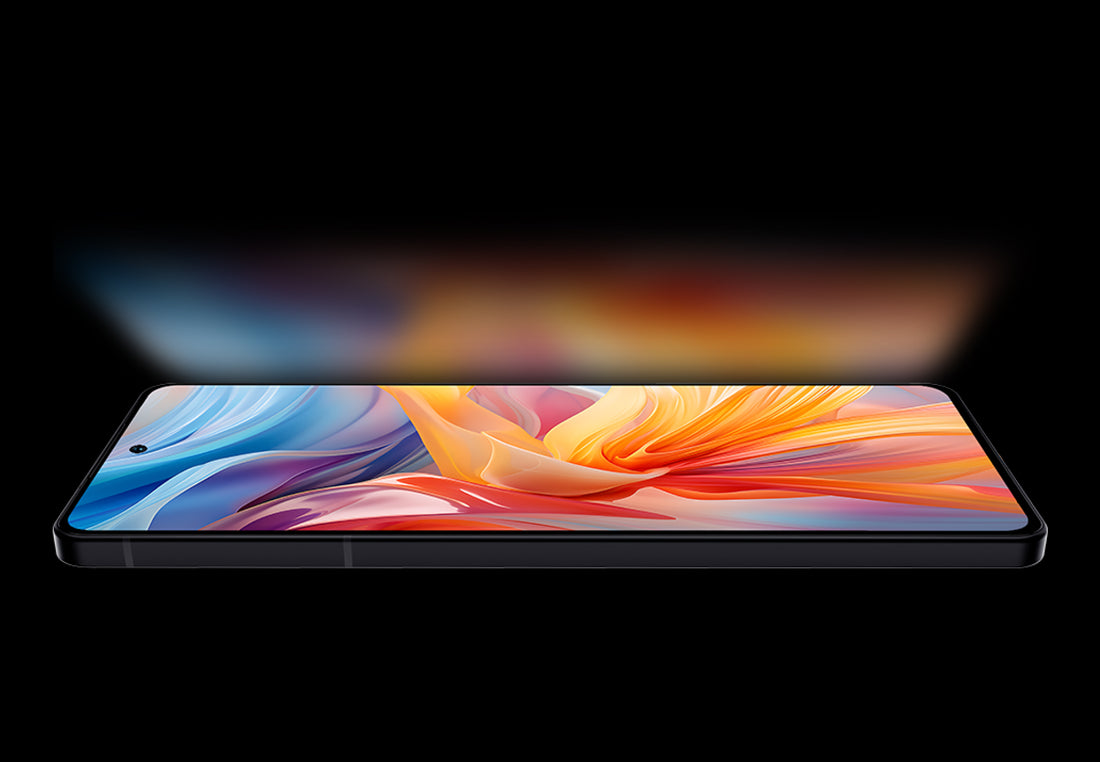 In today's digital-first lifestyle, the quality of your smartphone's display is not just a feature; it's the window to your world of content. Nubia's Z50S Pro is at the forefront, sporting a display that promises to turn every interaction into an extraordinary visual journey.
At the core of the Z50S Pro's appeal is its stunning 6.78-inch flexible AMOLED screen, boasting a 1.5K Super Retina resolution that translates to 2800 x 1260 pixels. This screen isn't just big; it's smart, offering a pixel density of 452 PPI that makes everything from browsing to binge-watching a sharp, detailed, and vibrant affair.
Beyond Vivid: A Billion Colors in the Palm of Your Hand
But it's not just about sharpness. With the Z50S Pro, colors come alive with precision and vibrancy, thanks to its support for 1.07 billion colors and the full DCI-P3 color spectrum. Whether it's your favorite movie or a casual game, the display brings each scene to life with rich, authentic colors that'll make you do a double-take.
Gentle on the Eyes: UL Certified Display for Endless Viewing
Eye comfort is a priority in this screen-centric age, and the Z50S Pro is designed with your well-being in mind. It's not just any display; it's one that cares for your eyes, boasting a UL Platinum-level certification for its low blue light emission and minimal flicker. Those long hours spent on your phone just became a lot less taxing on your eyes.
Diving into the technical finesse, the Z50S Pro's display is equipped with an advanced 2160Hz PWM dimming frequency, perfect for maintaining color accuracy in low-light environments. This, coupled with TÜV Rheinland's Low Blue Light certification, ensures that your nocturnal viewings are as comfortable as they are captivating.
Seamless Motion: The Fluidity of a 120Hz Refresh Rate
Fluidity is the name of the game with the Z50S Pro's adaptive 120Hz refresh rate. This feature doubles the smoothness of every motion, making every swipe, tap, and scroll as smooth as silk. Paired with the phone's robust performance, this high refresh rate transforms your interactions into an effortlessly smooth experience.
Sunlight Readability: Peak Brightness for Outdoor Clarity
Even under the glaring challenge of direct sunlight, the Z50S Pro's display shines bright, quite literally, with a peak brightness of 1500 nits. This ensures that your screen remains perfectly legible, no matter where you are, keeping your digital life visible even in the brightest of days.
Nubia's Z50S Pro doesn't just offer a display; it offers a vision of what smartphone screens should be. With its expansive size, crystal-clear resolution, dazzling color range, eye-friendly certifications, and seamless refresh rate, it sets a new standard for immersive, comfortable viewing experiences in the smartphone industry. For those who seek nothing less than a trailblazing visual experience in the palm of their hand, the Z50S Pro is here to not just meet but exceed your expectations.